PURYA!
The experts for vegan proteins
PURYA! is a young innovative brand from Hamburg that specialises in the development and production of vegan proteins and high quality organic products for athletes, active people and healthy organic cuisine. Each process is managed by us from the creation of the recipes, the careful selection of the raw ingredients and producers to the pack design.
The criteria for product selection are: organic, vegan, lactose-free, raw (when possible) certified quality, manufactured and certified in Germany and Austria.
PURYA! Protein Drink – Kakao Carob, 30 g
PURYA! Protein Drink – Vanille-Erdbeere, 30 g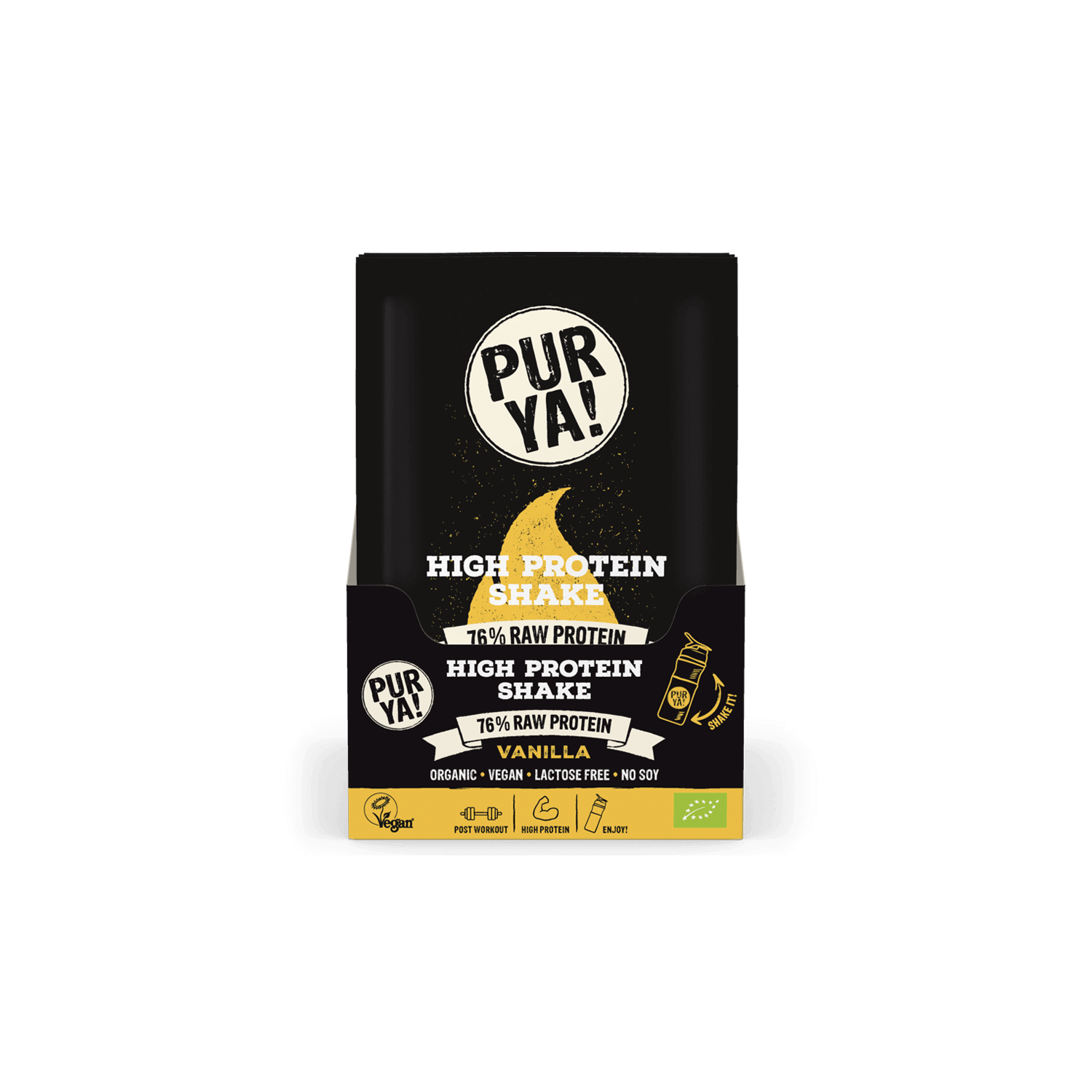 PURYA! High Protein Shake – Vanilla, 30 g
PURYA! Organic Crisp Bar – Original, 35 g
PURYA! Organic Crisp Bar – Choco-Banana, 35 g
PURYA! Protein Bar – Choco-Maca, 40 g
PURYA! Protein Bar – Vanilla, 40 g
PURYA! Protein Bar – Cocos, 40 g
PURYA! High Protein Shake – Choco, 550 g
PURYA! High Protein Shake – Vanilla, 550 g
PURYA! Protein Drink – Kakao-Carob, 550 g
PURYA! Protein Drink – Banane-Baobab, 550 g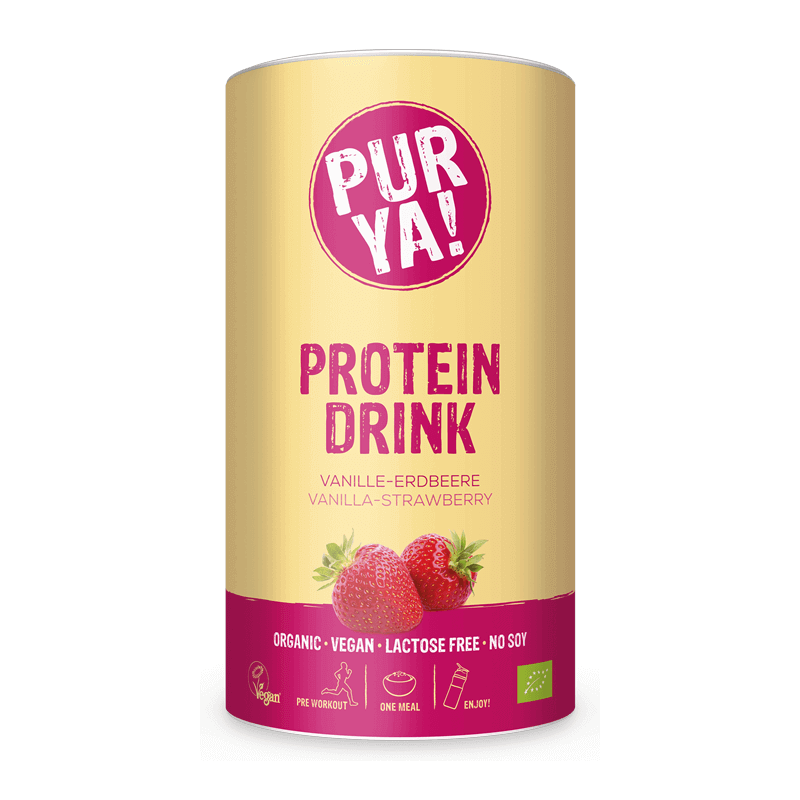 PURYA! Protein Drink – Vanille-Erdbeere, 550 g
PURYA! Protein Drink – Raw, 550 g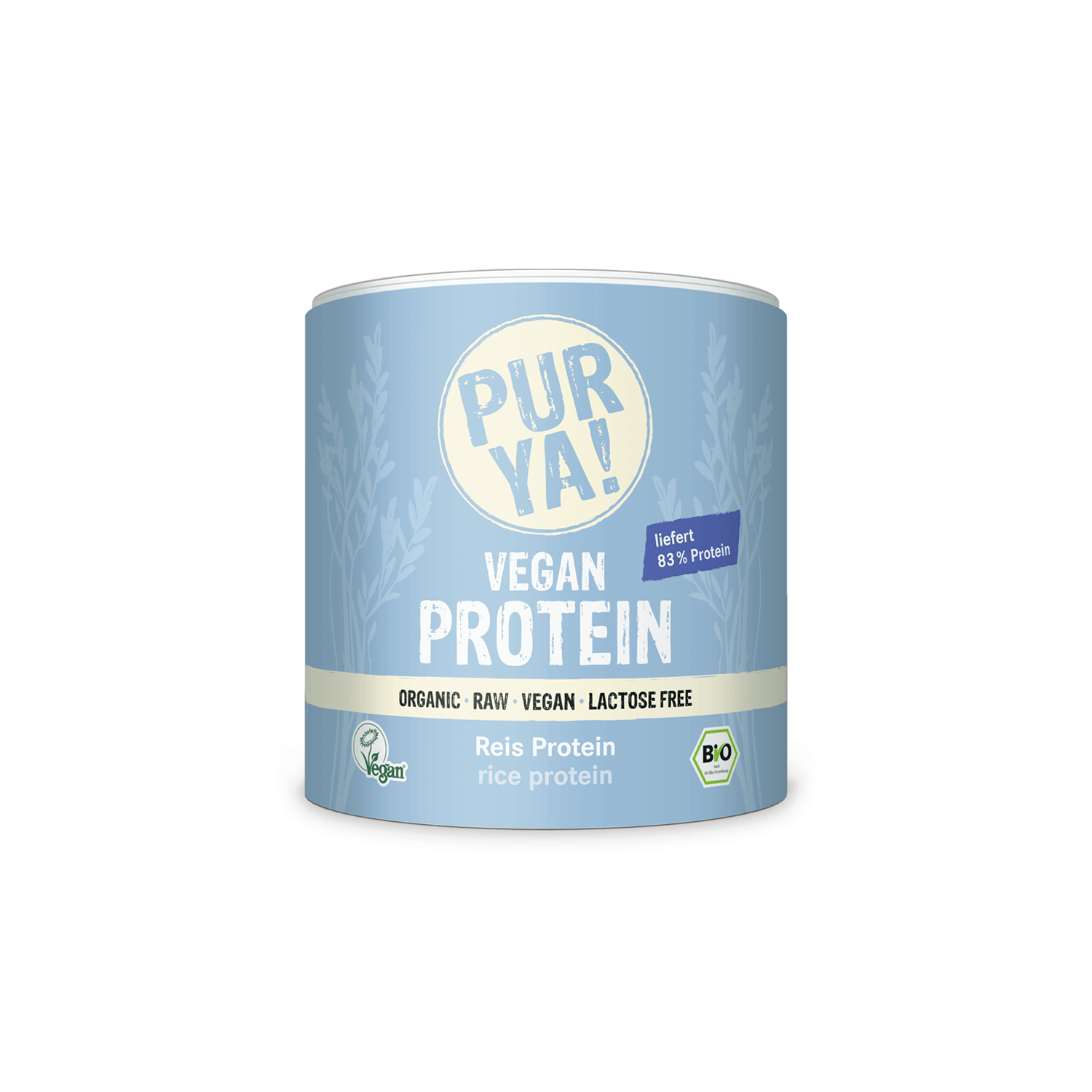 PURYA! Protein – Reis, 250 g
PURYA! Protein – Hanf, 250 g
PURYA! Protein – Kürbiskern, 250 g
PURYA! Protein – Süßlupinen, 250 g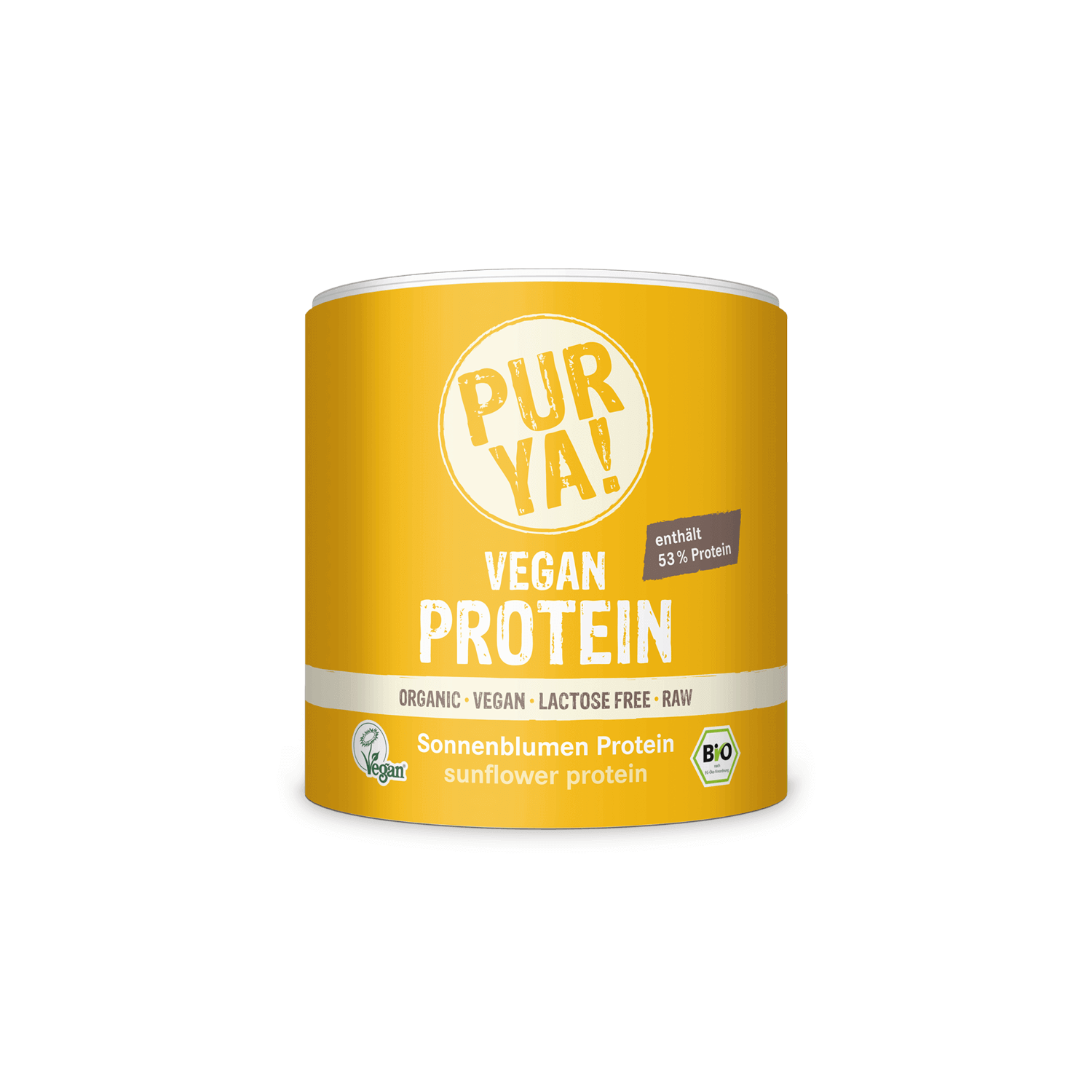 PURYA! Protein – Sonnenblumen, 250 g
PURYA! Super Foods – Inner Light, 250 g
PURYA! Super Foods – Super Greens, 250 g
PURYA! Super Foods – Moringa, 250 g